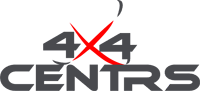 In front of you is a unique offer from "4×4 Center" for an 8 day trip through the most beautiful and wild landscapes of the Peloponnese peninsula with rented SUV cars! We have found a variety of interesting attractions – beautiful resort towns, wild beaches, ancient Greek buildings and settlements, slowly rusting, abandoned trains and ships, … And as expected with "4×4 Center" organized trips – all of this will be accompanied by the taste of adventure and discovery on mountainous roads and abandoned places. In addition, May is one of the best months to travel in Greece – pleasant prices, relatively few people, not yet summer heat, and nature is green and blooming! We have also thought to make the trip program not too busy with activities – there will also be time to relax, walk around the city and sit in a café! If this introduction interests you – read on!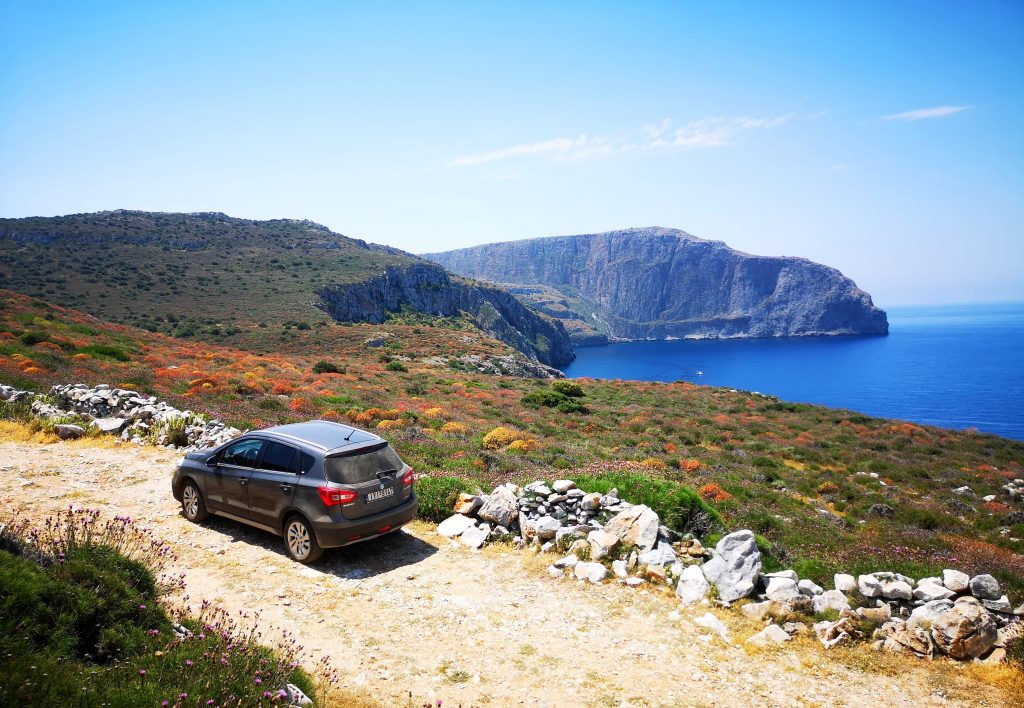 "4×4 Center's" Peloponnese route will make you feel the breath of history, see interesting and unusual objects, enjoy the spring smells in the mountains and the salty taste of the sea on various beaches, and heartily enjoy the pleasure of driving on the narrow and winding mountain roads of the peninsula – both paved and rocky. The southern coast of the Peloponnese could also be called a "pick-up paradise" because there are many of them here, of all shapes, ages and manufacturers – a "living collection". This is also explained by the fact that heavy vehicles, not to mention "four-wheel drives", simply cannot fit on these roads – there is not so much space here!
The romantic resort towns of the Peloponnese may be similar to other places in Greece, but it's always pleasant and cozy to stay here, sit in summer cafes and enjoy high-quality, natural food. The villages of different appearance and character are in mountain areas, but also have their own "charm" and magical narrow-street labyrinth.
We will definitely also enjoy the sea and some uninhabited beaches, although the water temperature may be lower than +20 degrees.
We have prepared a small program for "railway gourmets": incredibly exotic, abandoned railway depots, railway tracks, train compositions and impressive high bridges – yes, all of this can also still be found in this EU member state!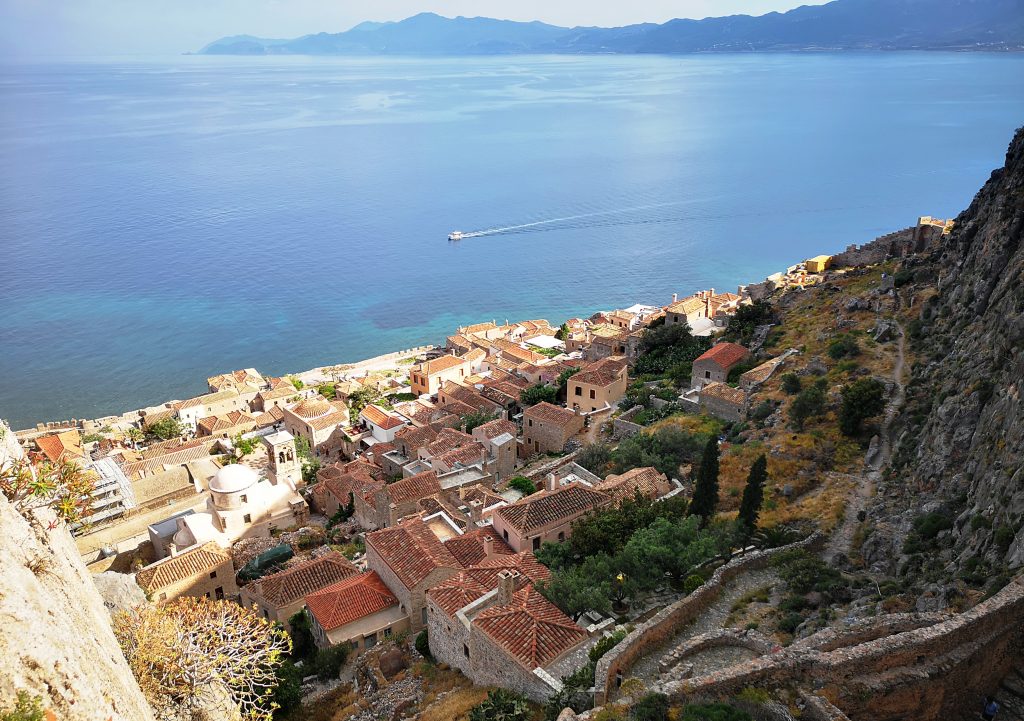 When, where and how will the trip "The Untamed Romance of the Peloponnese" by SUV cars take place?
The trip "The Untamed Romance of the Peloponnese" by SUV cars can be taken for 8 days – at your choice. The starting date is 11/05/2024 and the ending date can be 18/05/2024. The SUV cars are rented at the Athens airport and returned there before departure to Riga. Accommodation is in hotels and guesthouses, comfortable rooms. Flight tickets, each traveler buys himself, as well as rents the SUV car that he likes. "4×4 Center" can help with advice on ticket purchase and car rental. The cars may not be four-wheel drive (but desirable), but increased clearance is mandatory – all crossovers and SUV cars are suitable, of course, also true off-road vehicles.
The maximum number of cars is 8. All will drive together, in friendly convoy, under the guidance of a guide. Radios will be provided in all cars by the organizer.
The route includes: highways, roads, mountain roads – with and without pavements. The approximate total distance of the route is 1200km.
Along the way, we will also visit worth-seeing attractions (see below), swim, relax, and eat. 🙂
Accommodation will be in hotels. Each room will have a toilet and shower.
Eating every day: a picnic in nature or in a café, dinner in a hotel or nearby, breakfast in the hotel.
The expedition will be guided by route author Edvins Bauers (4×4 Center).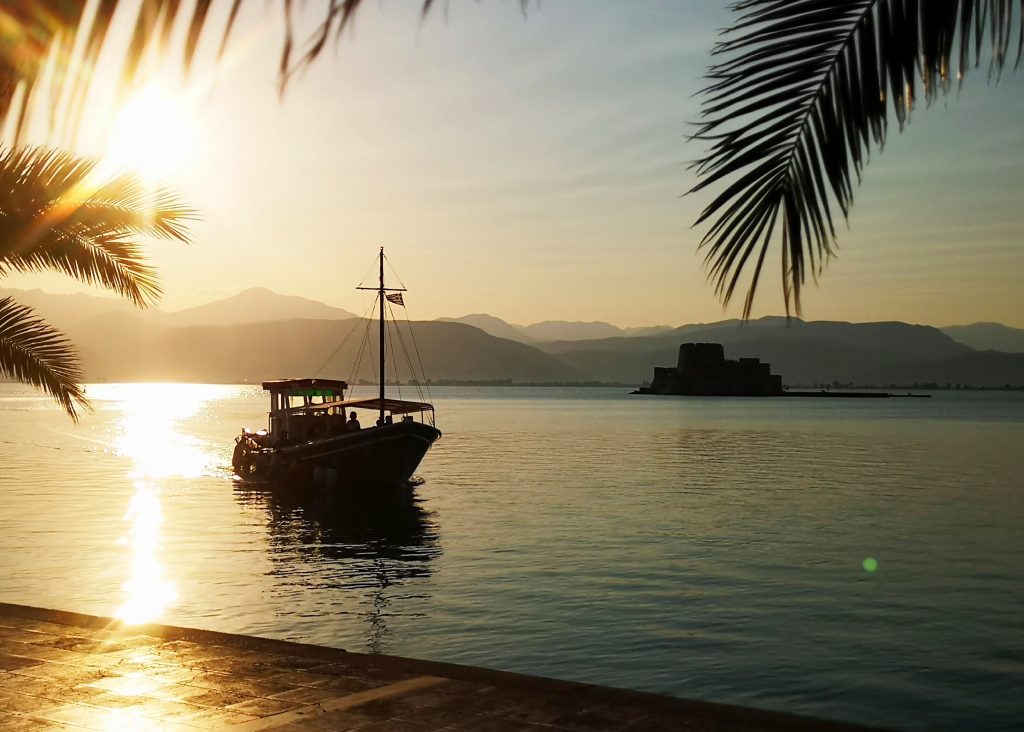 Expedition program:
(only the main tourist attractions and settlements are listed here; the program may be adjusted without affecting the goals and nature of the trip)
Day 1 – 11.05, Saturday.Flight to Athens. Rental car pickup. Athens – Corinth 110 km. Corinth Canal, special canal bridges, resort.
Day 2 – 12.05, Sunday. Corinth – Galatas 120 km. Epidaurus theater, ancient city, Devil's bridge, romantic small town of Poros, boat ride.
Day 3 – 13.05, Monday. Galatas – Nafplion 115 km. Hike to volcano (~20 minutes one way), Prophet Elias church on the mountain, visit to the first capital of Greece, Nafplion's old town.
Day 4 – 14.05, Tuesday. Nafplion – Agios Dimitrios Zarakis 180 km. Exotic railway tour – locomotives, bridge, abandoned train. Mountain roads.Lepida waterfalls, walk along riverbed, ancient site of Kastanitsa, 2000-year-old aqueduct.
Day 5 – 15.05, Wednesday. Agios Dimitrios Zarakis – Giteio 160 km. Visit to the ancient city of Monevasia, "bat's house", wild beach and swimming by the rock arch, shipwreck, Giteio. Mountain roads.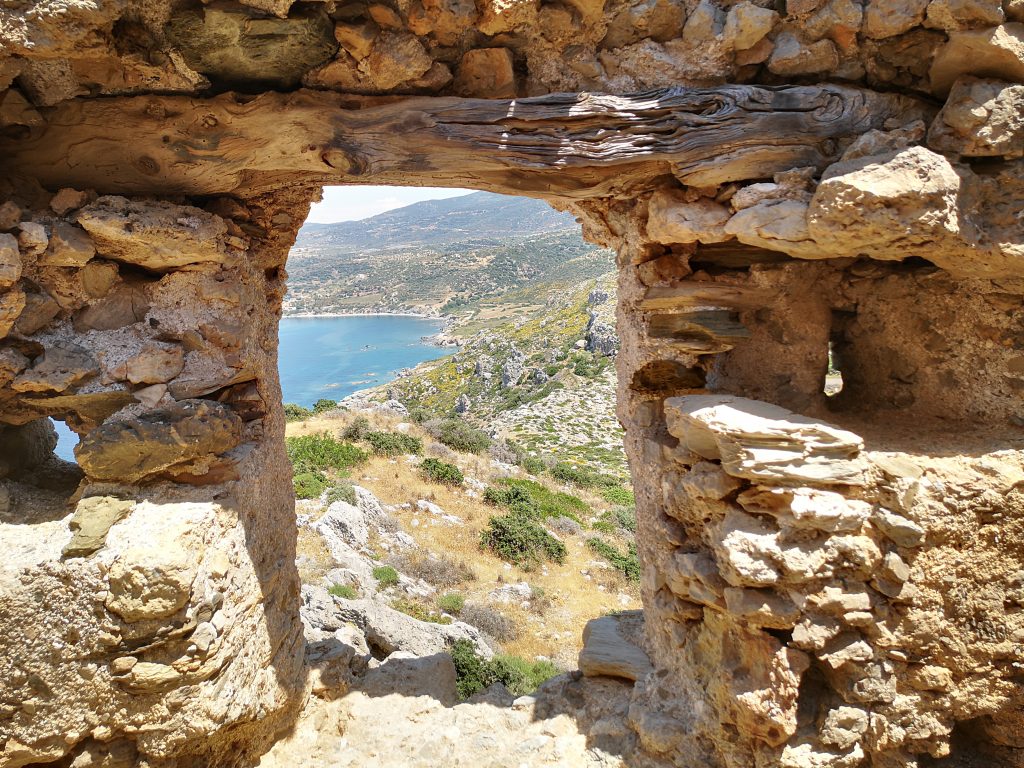 Day 6 – 16.05, Thursday. Giteo – day off. Optional with "4×4 Centrs" guide: Diros caves and underground lakes, abandoned church, ancient settlement in the cave, mountain ride. Can also do trekking to Tenaro beacon.
Day 7 – 17.05, Friday. Giteo – Kalamata 140 km. Radomo gorge, arch bridge, trekking on the ancient road, Kalamata. Mountain roads, pass 1800m.
Day 8 – 18.05, Sunday. Kalamata – Tripole – Athens, 250 km. Return car rental. Flight back.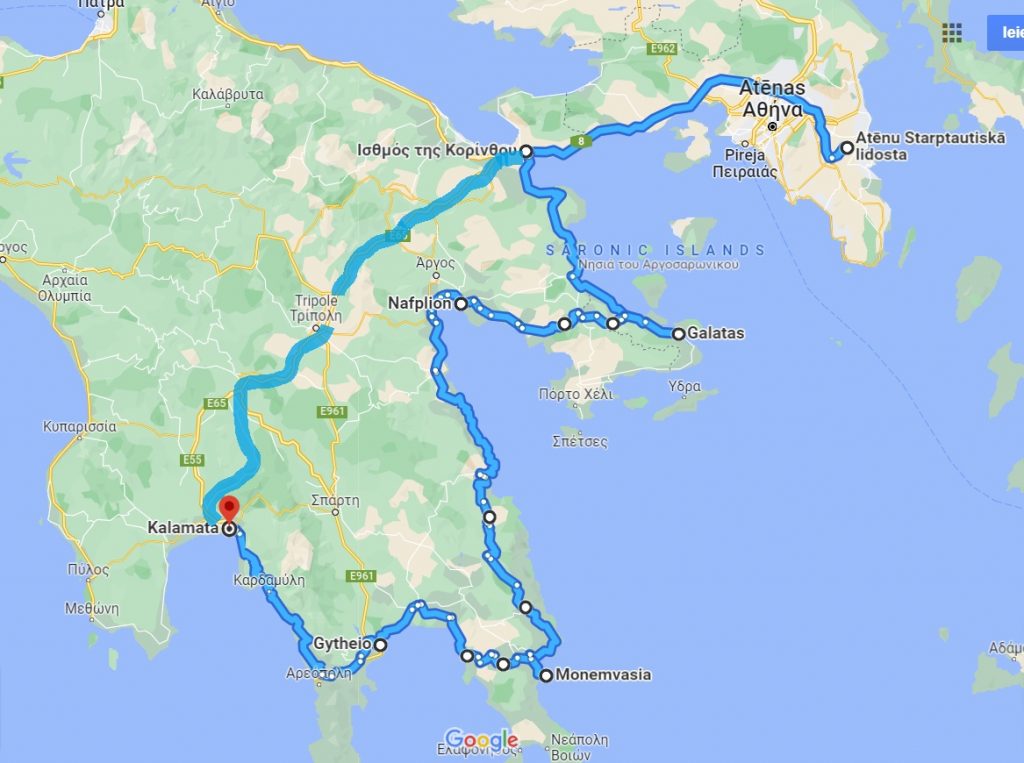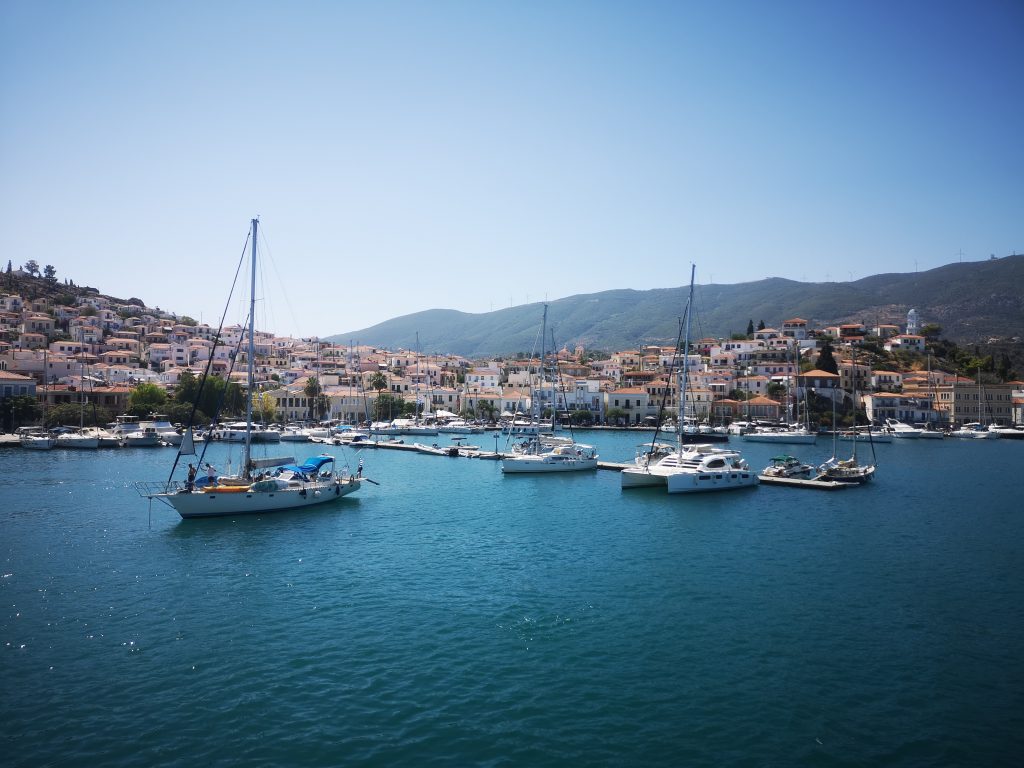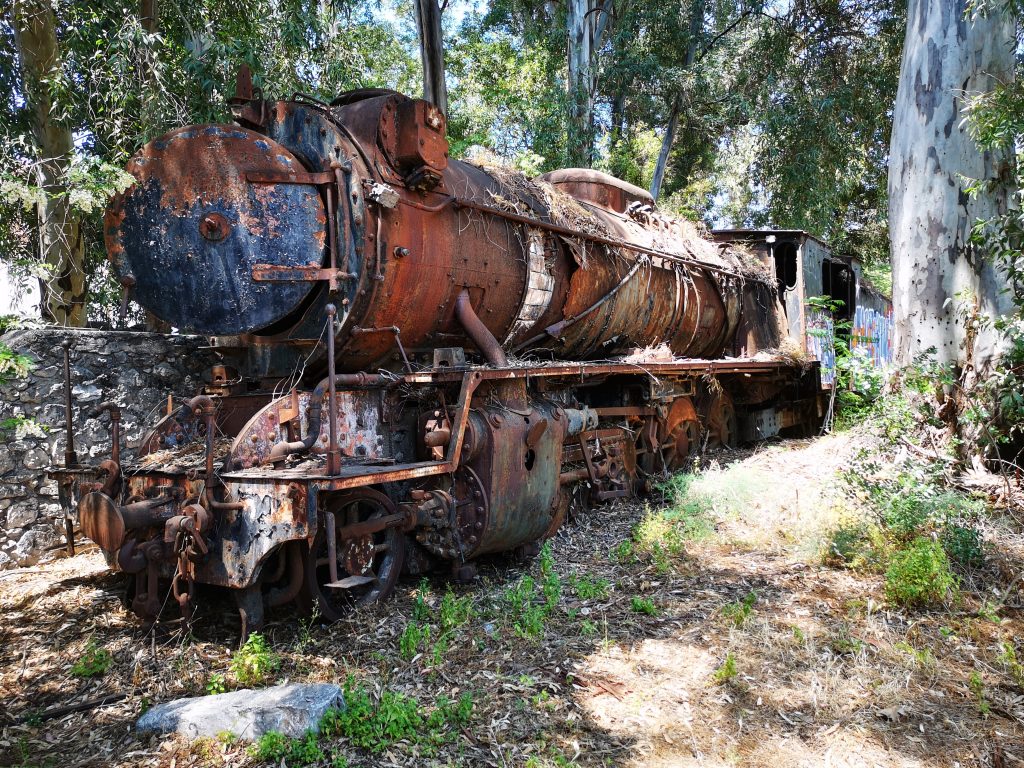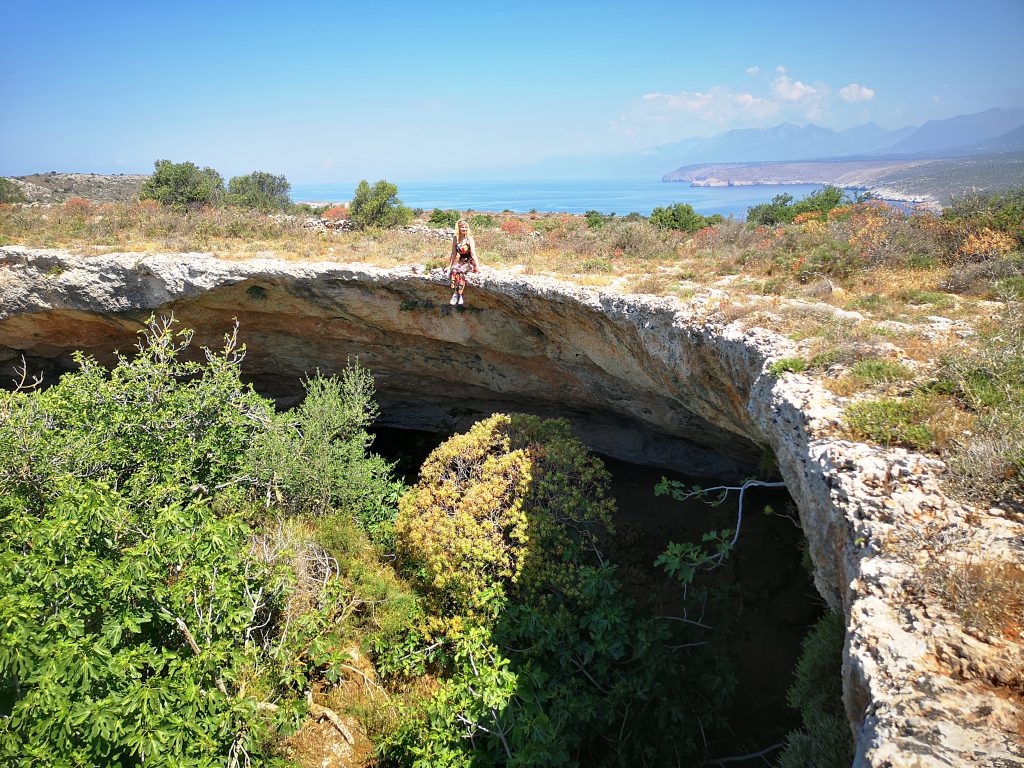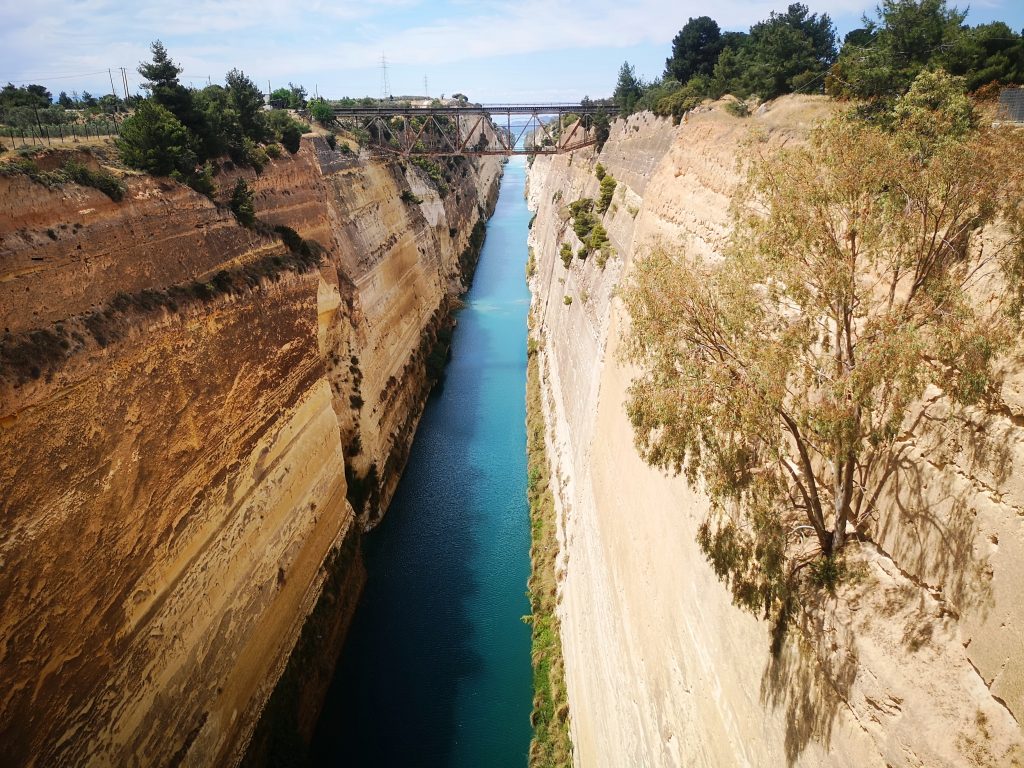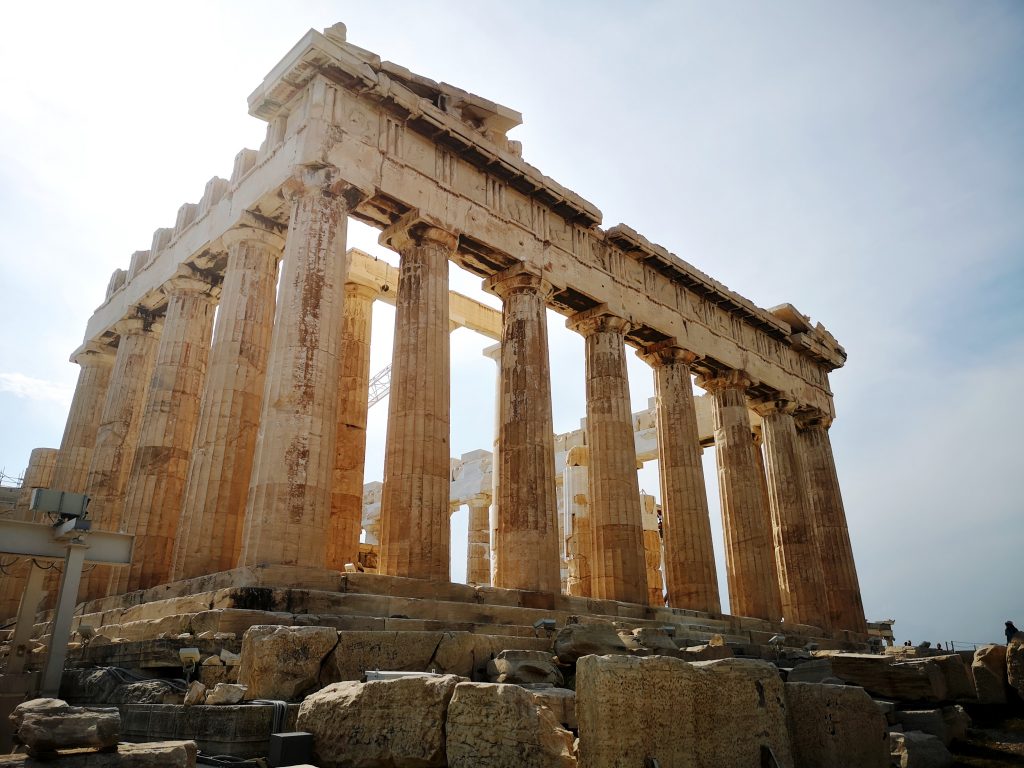 Mandatory and recommended equipment
Mandatory equipment:
Passport or ID card
Driver's license
Navigation app on a phone or tablet if needed
Recommended equipment:
Clothing and shoes suitable for warm weather (also for trekking), swimsuits, water shoes (there may be sharp rocks and sea urchins), holder for phone or tablet in the car, charging cord.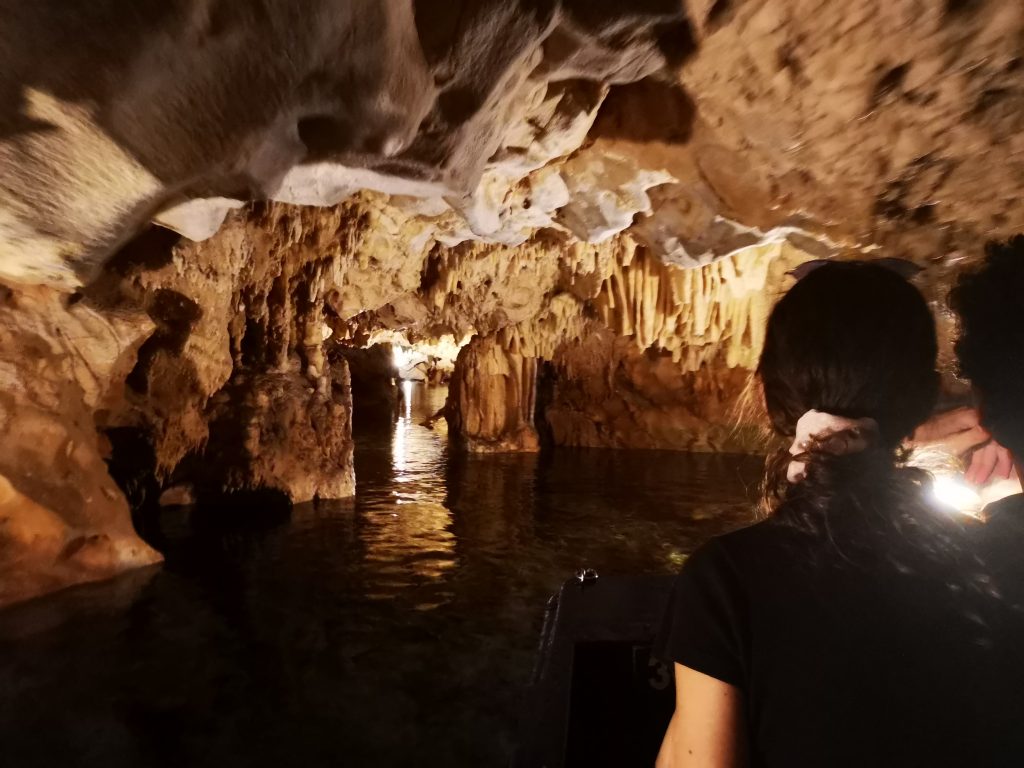 Registration and travel fee
8 day trip: 760 EUR per car + 380 EUR/ 1 people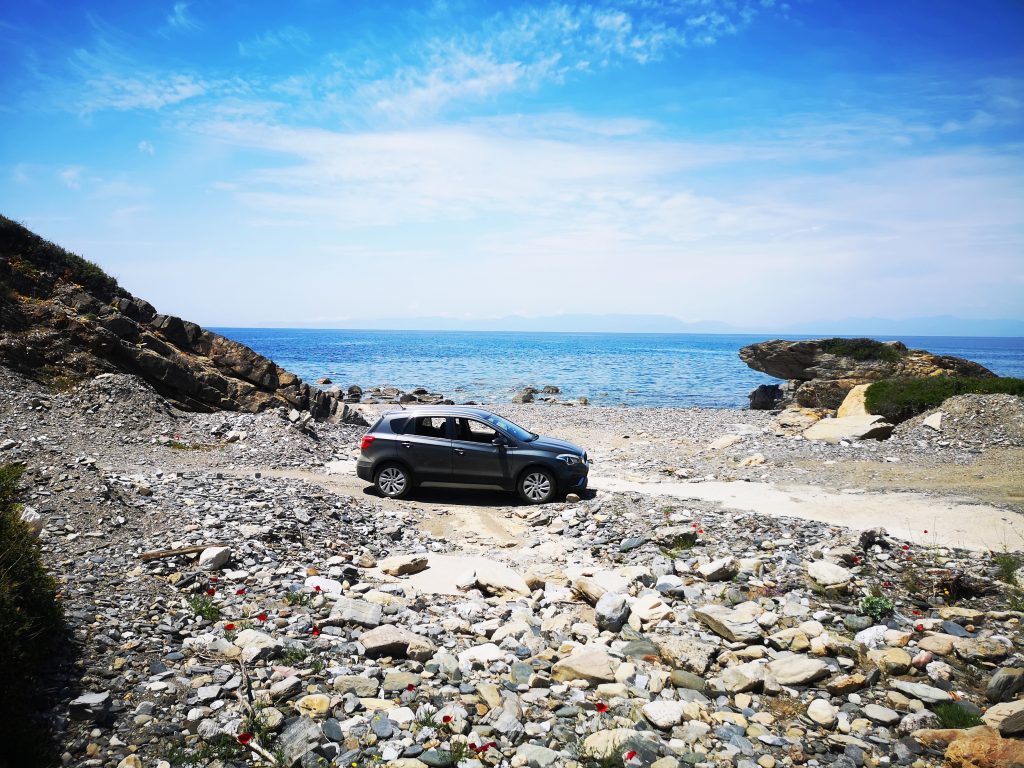 The cost of the trip includes:
A route specially designed for SUV vehicles
Popular and little-known sights with a "sense of adventure"
Accommodation for all nights and breakfast at hotels
CB radio in the car
The cost of the trip does not include: flight to Athens airport, SUV rental (a reasonable SUV for about 350 EUR for 8 days), fuel, excursions, lunch, and dinner.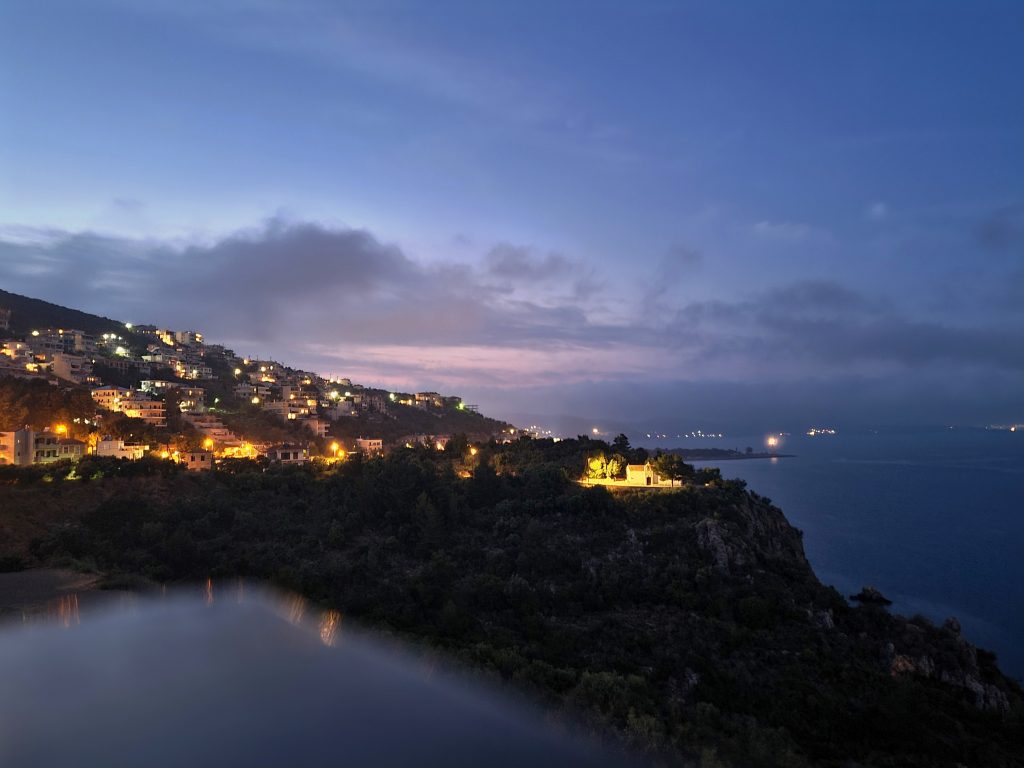 In order to ensure the maximum quality of the event, the number of participants is limited to no more than 8 cars! The minimum number of cars for the trip to take place is 4.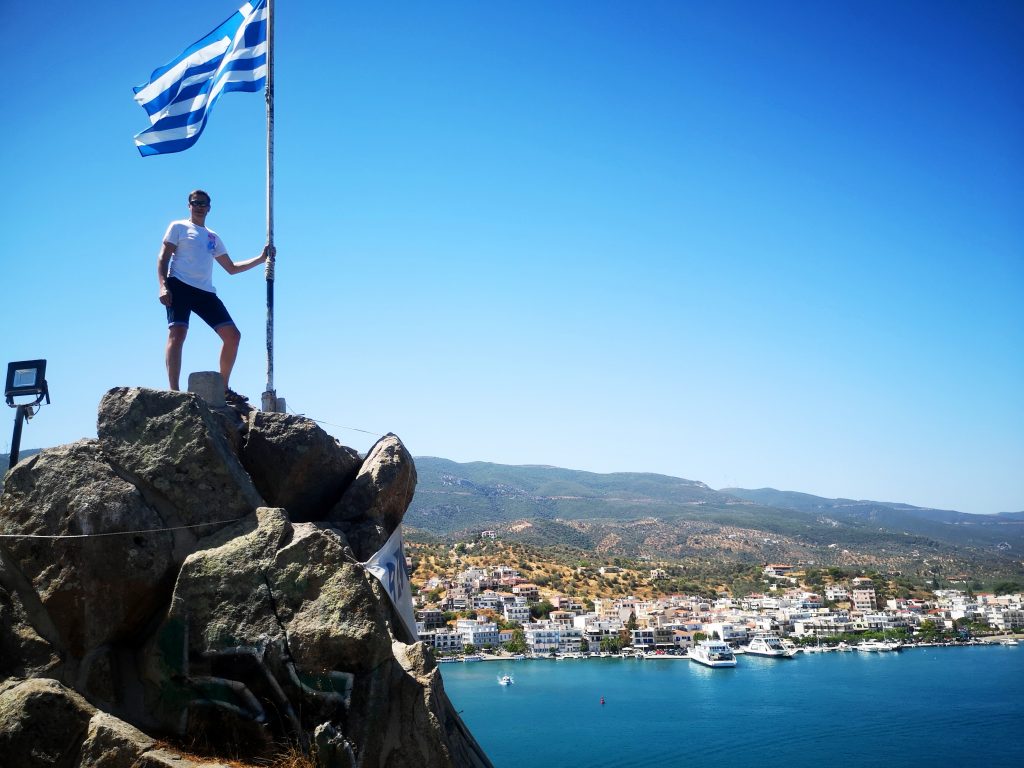 Payment details:
Association "4×4 Centrs"
Reg. number 40008185318
Bank: A/S Swedbank, IBAN: HABALV22
Account: LV61HABA0551031829178
In the payment reference, indicate: "Greek trip."
Additional information
Any additional information or questions about the trip with SUV cars in the southern Greece "Untamed Romance of Peloponnese" can be obtained by calling (+371) 29 424 541 (Edvins).
Photo: 4×4 Centrs, from exploratory trips to Greece.
Registration for the expedition
Please, send us application in free form to info@4x4centrs.lv, including Name, Surname, phone number, e-mail address . Feel free to call us +371 29424541 (Edvins).